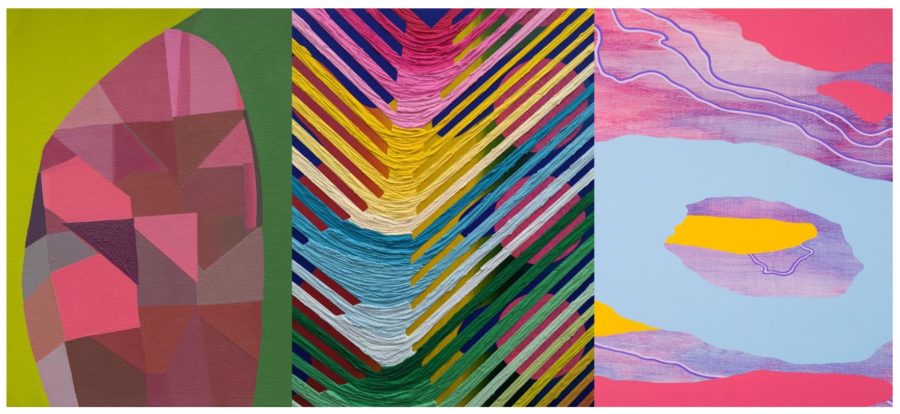 October 28–December 5, 2023
92 Central Avenue, Tarrytown, NY 10591
Gallery Hours: Saturdays & Sundays 12-4 pm or by appointment
from the press release:
PeepSpace presents Pulse Chromatic, an exhibition of paintings by the artists of the collaborative group Streaming, founded in 2020, and based in Brooklyn and the Bronx. Streaming artists, Mike Childs, Deanna Lee, and Melissa Staiger, are inspired by and invested in the broad and diverse history, legacy, connotations, and possibilities of abstraction. The group views abstraction as a generative and generous perspective and a process of making that allows and reflects continuously developing ideas and manifestations as visual images.
The presented paintings, made of acrylic emulsion and pigment on canvas, linen, and wood, share elements like hard-edge shapes, linear gestures, and saturated colors. The paintings are inspired by ever-mutable qualities of natural phenomena and built structures of our physical and psychological environments. Through their works of abstraction, each artist in Pulse Chromatic expresses a fascination for unexplored terrains. They treasure discovery, surprise, and experiences of growth and transformation as they travel, as makers of abstract artworks, along a ceaselessly fruitful journey.
PeepSpace is an artist-run project space in Tarrytown, NY, founded in 2020 for emerging and established artists to share their practice and vision with a wider audience.