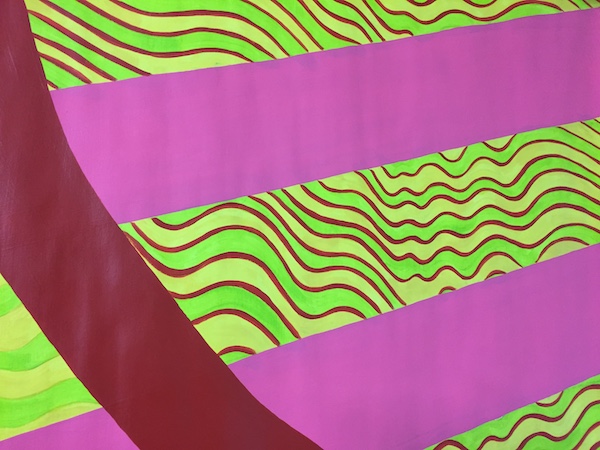 Since mid-July 2018, I have been working on a piece for the Main Window in the neighborhood of DUMBO in Brooklyn.
This work, featuring an approximately 9×9-foot painting on paper and painted elements on the window, is inspired by aspects of the window and its location on Main Street—such as the Manhattan skyline seen from DUMBO, the remnants of streetcar tracks in the road, and the window's dimensions and features—with references to the vibrancy and resonance of the city and the water.
The image above is a small detail of the upper-right corner of the piece. More images and updates can be found on my Instagram feed: @deannaclee.
On-site painting and installation will take place during the week of August 27.
The work will be on view 24/7, for about two months.
Opening reception: Wednesday, September 5, 2018, 6–8 pm
Address: 1 Main Street, Brooklyn, NY 11201