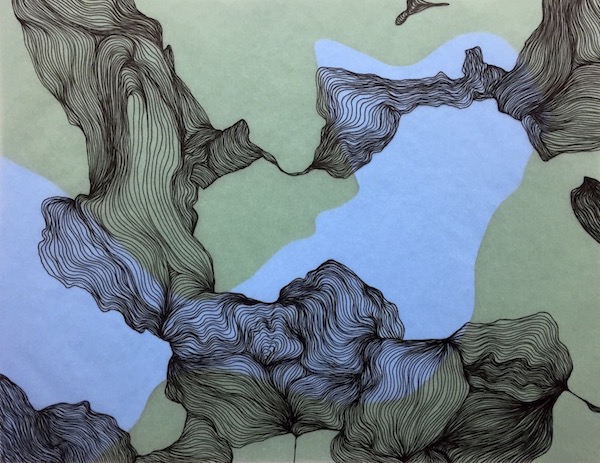 The opening reception for the exhibition "Found Object" is Friday, January 4, 2019, 6–8 pm.
There will be an artist talk on Sunday, January 27, at 4 pm.
I was the artist-in-residence at ODETTA from December 20 through January 1, creating site-specific drawing installations in various locations in the gallery and in its flat files, all responding to particular features of the space.
Please let me know if you would like to meet at the gallery for a personal tour of my works, which will be demolished following the exhibition.
ODETTA, 231 Cook Street, Brooklyn, NY 11206 
Opening reception:  January 4, 2019, 6–8 pm
On view: January 4–27, 2019
Gallery hours: Friday–Sunday 1–6 pm and by appointment
www.odettagallery.com