The myriad events of Bushwick Open Studios (BOS) will take place from September 30 through October 2, 2016.
My studio will be open to visitors October 1 and 2, 12–6 pm.
117 Grattan Street, #420, Brooklyn, NY 11237
I am also participating in three BOS-related exhibitions:
1. Seeking Space: Making the Future, organized by Michael David and Julie Torres 
Opening September 30, 6–10 pm; on view through October 16
David & Schweitzer Contemporary, 56 Bogart Street, Brooklyn, NY 11206
Gallery hours: Thursday–Sunday, 1–6 pm, and by appointment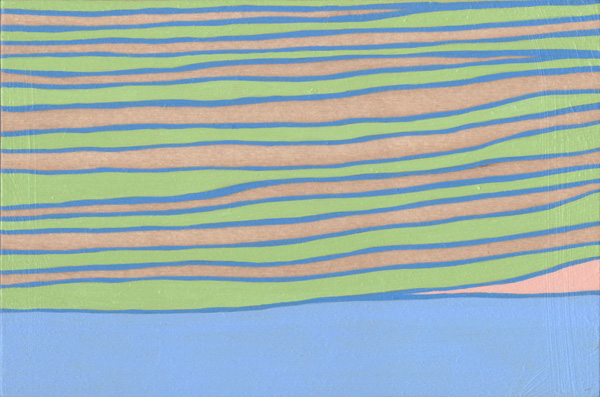 My painting WGS5 (seen above) was selected for a pre-sale auction on Paddle8 to benefit Arts in Bushwick, the organizing entity behind BOS. Bidding closes on Friday, September 30, at 5 pm EDT.
2. NOMENCoLorATURE II, organized by Paul D'Agostino
On view October 1, 2–6 pm. (Also Saturday, October 22, 7–9 pm for "Exchange Rates II: The Bushwick International Expo")
Centotto, 250 Moore Street, #108, Brooklyn, NY 11206
3. Made in Ridgewood, organized by the Ridgewood Artists Coalition
Opening reception: October 1, 6–9 pm. On view October 1–15; gallery hours 12–6 pm (closed Mondays and Tuesdays)
Outpost Artists Resources Inc., 1665 Norman Street, Ridgewood, NY 11385